First up, the winner (so far, at least) of the "Still Crazy After All These Years" competition is none other than ..... Leapin' Lenny Poirier !! BOTH
of the following statements are true .....
Official OBN ballot box
1) Leapin' Lenny won the popular vote by a RAZOR-THIN margin of one vote.
2) Leapin' Lenny won the popular vote by a LANDSLIDE with TWICE as many votes as Dangerous Don.
For those of you math-challenged Old Bro's, the final tally was two votes to one. Regardless of whose swan dive was judged the best, both these guys showed enough guts to jump off a perfectly good bridge, so that alone qualifies them to be recognized as "Studs of the Week".
Dave Shanbrom - EpSig 773
Next, the Old Bro Network would like everyone to welcome FIVE new Old Bro's, including Sam Vena (EpSig 367), Kevin Becker (EpSig 802), Chris Proctor (EpSig 807) and Adam Lansdorf (Epsig 1130). Their E-cards have been sent to everyone, feel free to drop them a note and say howdy. T
he fifth new Old Bro we are adding to the roster this
week is an "In Memoriam" tribute to our fallen brother Dave Shanbrom (EpSig 773), who tragically lost his life in an auto accident in March 1986. Old Bro Mark Ritchie (EpSig 759) asked me to add Dave to the roster, and I can vouch for the fact that everyone who knew Dave considered him to be a GREAT brother and friend.
Old Bro Network will ALWAYS honor the memory of Old Bro's no longer with us. Along with the addition to the Old Bro roster of our recently fallen brother Dean Gittleson, this brings the total roster count up to 287.
"Stud of the Week" honors go to Stan Benson, Justin Cochrane & John Horwitz for sending in contact info for a new "Old Bro", and to Mark Ritchie for reminding us all of a great bro who left us WAY too soon.
Don't forget, YOU TOO can be recognized as a STUD by sending in contact info on an Old Bro who is currently NOT on the roster.
Also, THREE Old Bro's have sent in revised contact info ..... Hank Hickey (EpSig 397), Mike Pappas (EpSig 841), and Pat Tribolet (EpSig 1053). E-cards have been sent out which include their revisions, please update your address books accordingly.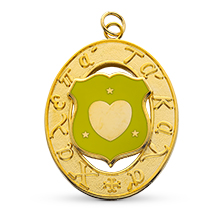 High Rho pendant
Finally, we have a new undergraduate High Rho (Alumni Relations Officer) at the chapter. His name is Kyle Nelson, and he can be reached at kylenelson42@gmail.com. Kyle wants to encourage any of the Old Bro's to drop him a note or give him a call at (650) 888-8812 if you're in the Westwood area and would like to stop by the house to see and hear how our "New Bro's" are doing these days.
Old Bro Network also wants to send out three cheers to outgoing High Rho Max Henderson, who did a great job producing and distributing the chapter newsletters and keeping all of us Old Bro's in the proverbial loop. Great job, Max !!
Cheers,
MJH
EpSig 700